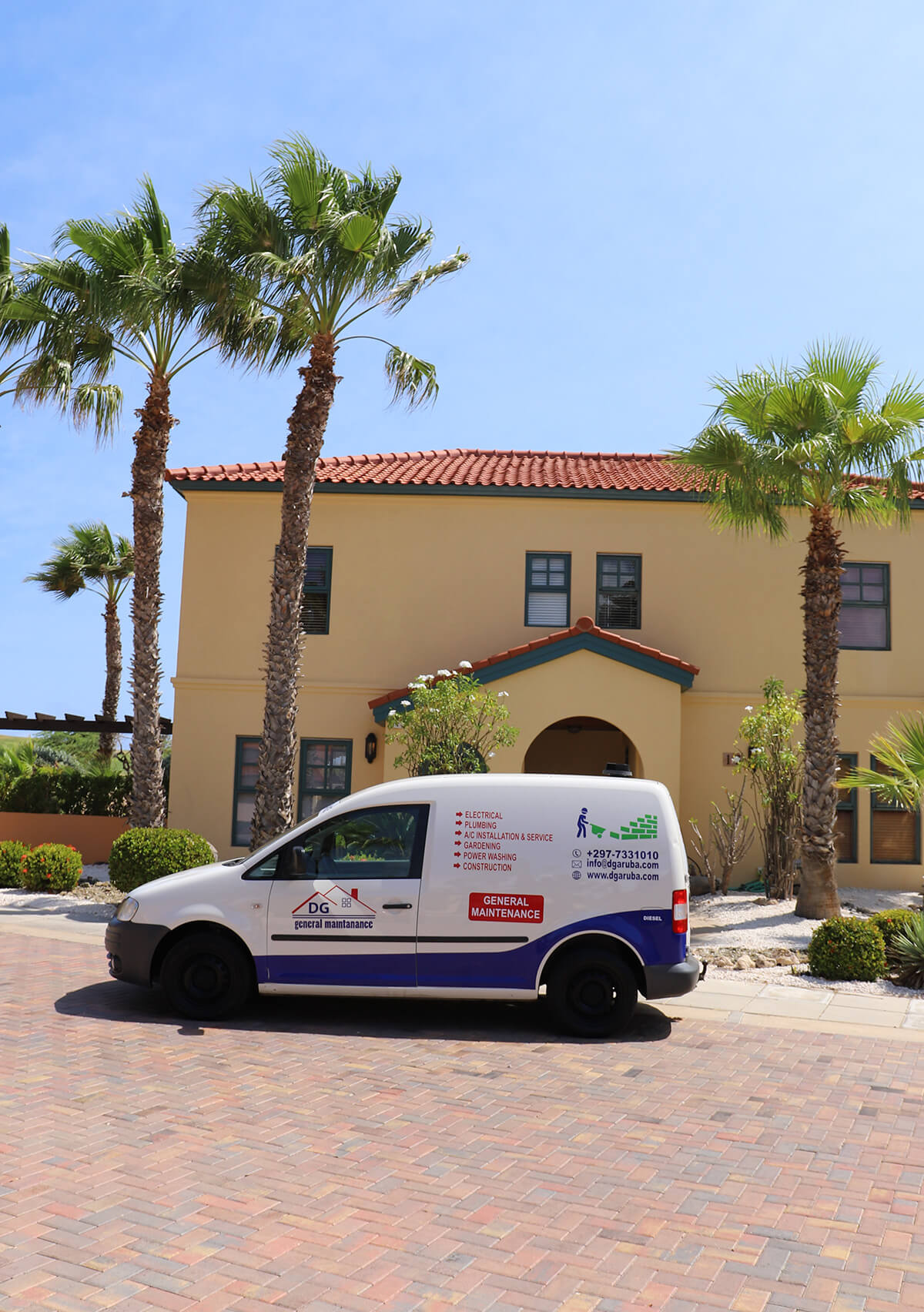 DG Maintenance is a family-owned business that is dedicated to providing the best property management services in Aruba. The company's concept started more than 13 years ago when Mrs. Yolanda de Palm was working at the accountant department of Tierra del Sol.  As a proven trustworthy person for house and property owners, Mrs. Yolanda was asked continuously to provide serious and responsible persons or companies to assist with different home and property maintenance activities and more.
She found Mr. Derrel – a unique and very responsible person who is very handy and experienced in all aspects of house maintenance, renovation, and more, the right person for the job, and worked together to meet property owner's needs. One day Mr. Derrel Genaro de Palm, had an accident while working as a master diving instructor, on one of his diving trips. The hedge of the boat was going down while he was going downstairs. While trying to avoid falling, he put his hand, and the heavy iron cut his two fingers.
After this event, Mr. Derrel realized that the boat should have had a better stair system (anti-slip), and the door should have been more secure to avoid these incidents. He also saw the need for a reliable, professional maintenance company and decided to focus on a full-time maintenance service to improve the lives of many. Together with his wife, he created DG maintenance to provide a range of timely, consistent, and dependable, fully managed support services for home and property owner's needs.
Find our more about our company inforrmation at the local Chamber of commere, register kvk# 39206. DG Maintenance kvk 
Customer satisfaction is our priority. We arrive on time and ready to work, we don't waste your valuable time. We accurately complete any job you would like done on your home or property with great attention to every detail every step of the way. Our professionally trained staff leave you with an amazing product and a smile on your face, no matter how big or small your project may be.  From start to finish, you can expect incredible work and friendly, professional staff that takes pride in their work.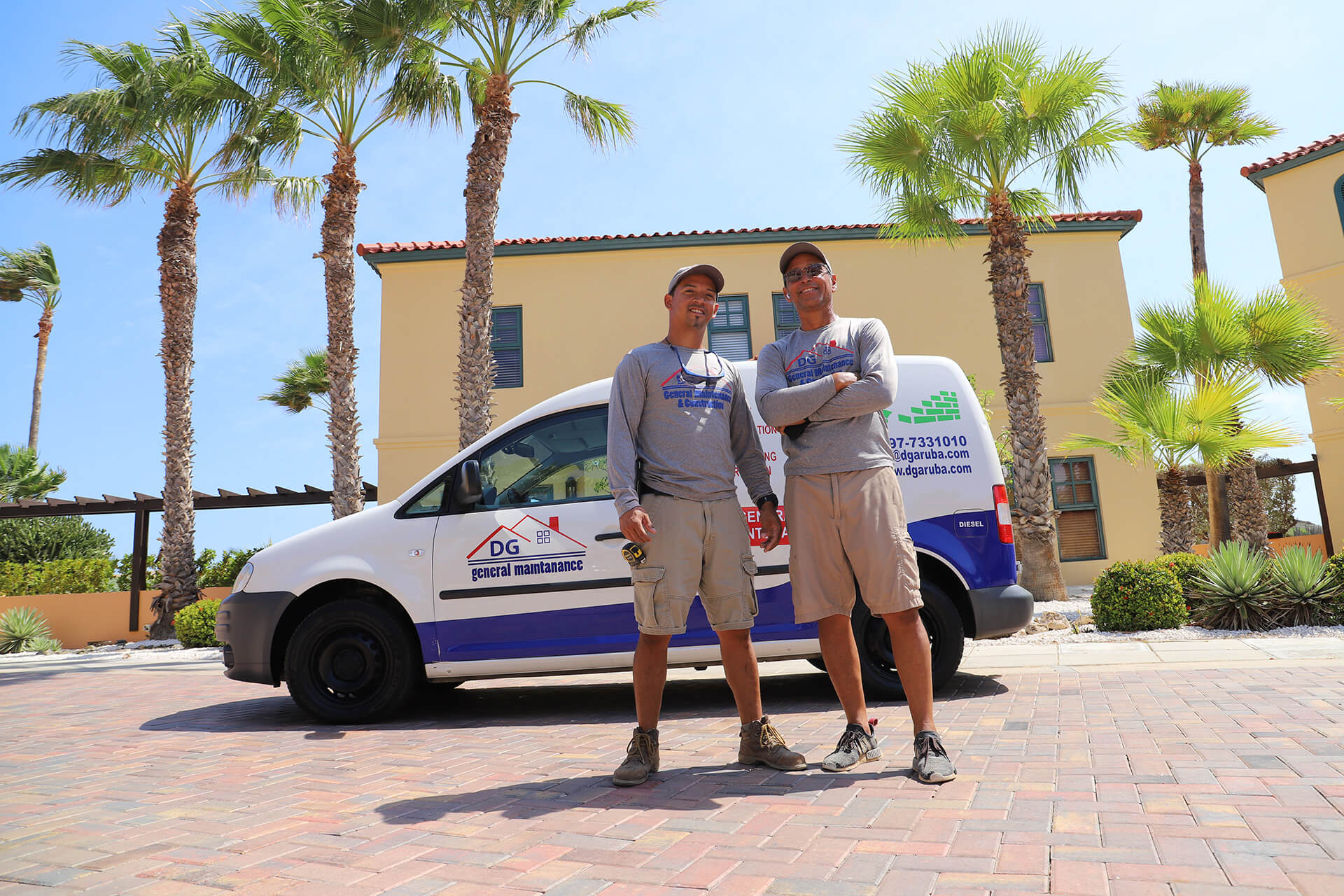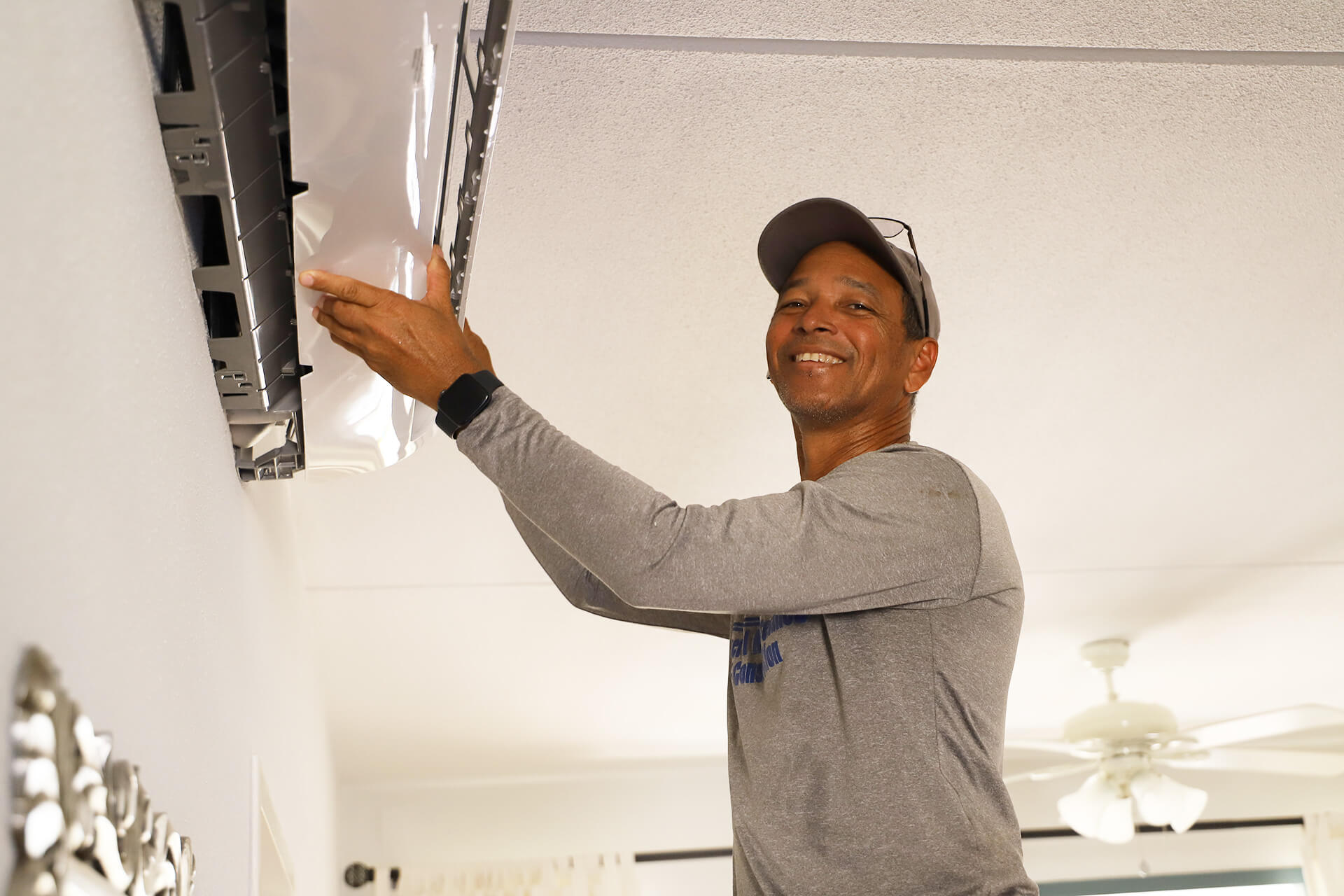 Our staff knows that you want the best quality and that is what we deliver.
We are:
Your number one company contact for all your needs
Your trustworthy partner for all your home needs
Honest and reliable (we don't make empty promises).
A Family Business with a family touch
We offer:
Professional approach with a guarantee of satisfaction
Superior quality results with worry-free experience
24/7 Emergency service
Grocery shopping to expand your home and more